2021 Keynote speakers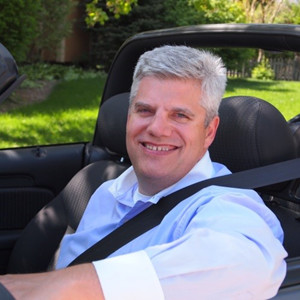 Prof. Matthew Ohland, IEEE Fellow, Purdue University, USA
Speech Title: Metrics for Measuring Team Health and Student Team Experiences
Abstract: Students work in teams for many reasons – to teaching them how to work in teams, to achieve the learning benefits of collaboration, and to provide a deeper level of feedback on assignments submitted by student teams are among them. This talk will address various measures that can be used to identify aspects of student team experiences and team functioning. These metrics include patterns of peer evaluation ratings, other quantitative measures such as psychological safety. There will also be a discussion of written comments by students and the potential for studying them using more advanced techniques from data science.
Biography: Dr. Matthew Ohland is the Dale and Suzi Gallagher Professor and Associate Head of Engineering Education at Purdue University. He earned Ph.D. in Civil Engineering from the University of Florida, M.S. degrees in Materials Engineering and Mechanical Engineering from Rensselaer Polytechnic Institute, and a B.S. in Engineering and a B.A. in Religion from Swarthmore College. He Co-Directs the National Effective Teaching Institute (NETI) with Susan Lord and Michael Prince. His research has been funded by over USD 20M, mostly from the United States National Science Foundation. Along with his collaborators, he has been recognized for his work on longitudinal studies of engineering students with the William Elgin Wickenden Award for the best paper published in the Journal of Engineering Education in 2008, 2011, and 2019 and the best paper in IEEE Transactions on Education in 2011 and 2015, multiple conference Best Paper awards, and the Betty Vetter Award for Research from the Women in Engineering Proactive Network. The CATME Team Tools developed under Dr. Ohland's leadership and related research have been used by over 1,500,000 students of more than 20,000 faculty at more than 2400 institutions in 88 countries, and were recognized with the 2009 Premier Award for Excellence in Engineering Education Courseware and the Maryellen Weimer Scholarly Work on Teaching and Learning Award in 2013. Dr. Ohland received the Chester F. Carlson Award for Innovation in Engineering Education from the American Society for Engineering Education (ASEE) for his leadership of that project. He is a Fellow of ASEE, IEEE, and AAAS. He has received teaching awards at Clemson and Purdue. Dr. Ohland is an ABET Program Evaluator and an Associate Editor of IEEE Transactions on Education. He was the 2002–2006 President of Tau Beta Pi.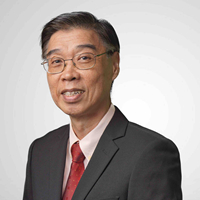 Prof. LOOI Chee Kit, National Institute of Education, Nanyang Technological University, Singapore
Speech Title: What Covid-19 Tells Us about Distance Education and Learning: A Learning Sciences Perspective
Abstract: The Covid 19 lockdowns in schools and universities have necessitated emergency responses in the quick adoption of online learning as well as blended learning to ensure that learning continues uninterrupted. In this talk, I will discuss some of the reported practices of online and blended learning adopted in schools and universities around the world, in particular, those practices and pedagogies which have been well researched in the learning sciences field. These needs-driven practices have implications for distance education and learning. Indeed, the outcomes of online learning are determined by a variety of factors such as the learning objectives, the context, the design and implementation, and the learners' attributes. Old and new challenges of online learning have surfaced such as how to allay the anxieties of learners, parents and other stakeholders over online and distance learning. New salient understandings of online learning, such as the sharpening of the digital divide during Covid-19, and issues of self-regulation, wellbeing and mental health have also emerged. Lastly, I will propose new promising areas of research in online, blended and distance learning.
Biography: Professor LOOI Chee Kit is the Co-Director of the Centre for Research and Development in Learning (CRADLE) at the Nanyang Technological University (NTU). He is Founding Head of Learning Sciences Lab of the National Institute of Education (NIE), NTU, the first research centre devoted to the study of the sciences of learning in the Asia-Pacific region. Prof. Looi's research in education is characterized by the production of outcomes, processes, or artifacts that impact practice. He is the PI or co-PI of several research projects funded by the National Research Foundation, Singapore. His research has created significant inroads into transforming school practices, and his work on rapid collaborative learning was cited in the 2010 US National Education Technology Plan as a key example of technology-enabled innovation with impact in schools. His research on seamless mobile learning has created a model of 1:1 computing, and transformed the curricula of science in a primary school in Singapore so that they can harness the affordances of mobile devices for inquiry learning.
Prof. Looi is an associate editor for the Journal of the Learning Sciences, an editorial member of the Journal of CAL, the International Journal of Computer-Supported Collaborative Learning, and Journal of Smart Learning Environments. He is a founding member of the Asia-Pacific Society on Computers in Education, and President of the Global Chinese Society of Computers in Education.
Prof. Looi's research interests include Computer-Supported Collaborative Learning, Mobile Learning, Computational Thinking, and Scaling of Educational Innovations.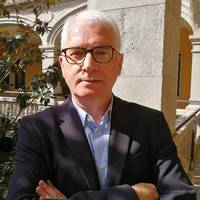 Prof. Mario Barajas Frutos, University of Barcelona, Spain
Speech Title: Building the Universities of the Future through Social Innovation Education. A European approach
Abstract: To prepare students and universities to thrive in and make a positive contribution to today's fast paced world, higher education needs to shift from traditional teaching and learning to more innovative, entrepreneurial and collaborative practices. With the increasingly rapid change in higher education, such as the proliferation of online learning and students' desire for action-oriented education and social impact careers, universities need to adapt their ways of teaching to stay relevant.
The EU agenda for Higher Education clearly highlights an increasing need for more entrepreneurial citizens and socially engaged people with European HEIs tackling future skills mismatches and contributing to innovation by supporting the cultivation of transversal skills; the agenda for the modernization of Europe's higher education systems, calls for actions to stimulate entrepreneurship and innovation skills and foster HEIs connection with society. Finally, the New skills agenda for Europe emphasizes that to stimulate entrepreneurial mindsets and civic competences there is a great need to invest in the professional development of educators.
In this context, I will introduce the project BUFSIE (Building the Universities of the Future through Social Innovation Education). The project BUFSIE, funded by the European Union, comes as a response to all that aims towards building the universities of the future by assisting educators to firmly embed Social Innovation Education (SIE) into their culture and teaching practices and as an extension empower university students with blended social, entrepreneurial, and active citizenship competences essential for thriving in the 21st century.
Biography: Mario Barajas Frutos is a Doctor in Education from the University of Barcelona and Master's Degree in Educational Technology from San Francisco State University in the USA. He holds degrees in Engineering and in Philosophy and previously taught Mathematics in secondary education. He teaches about Digital Learning Environments, and in the doctoral program 'Education and Society' at the Faculty of Education of the University of Barcelona. He is a founder of the new Institute of Educational Research of the same University. He is a member of different Research Committees, Journals and Conferences at an international level. During the last two decades, Dr. Barajas has coordinated and participated in a large number of the European Union funded projects and leads the research group Future Learning (www.futurelearning.org).
His main research interests are related to a) creative digital education, seeking to provide new models, methodologies and tools for applying creativity in teaching and learning settings; b) game-based learning, exploring the potential of digital games for promoting enhanced learning experiences; and c) STEAM (Science, Technology, Engineering, Arts and Mathematics) and RRI (Responsible Research and Innovation), by designing, implementing and assessing new models to develop innovative teachers' practices in science education, based on current socio-scientific issues.
2022 Keynote speakers
More info. will come soon...