speakers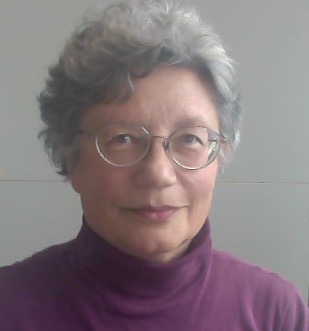 Prof. Giuliana Dettori, Istituto per le Tecnologie Didattiche, Genova, Italy
Dr. Giuliana Dettori is a senior researcher at the Institute for Educational Technology of Italy's National Research Council. Her research interests focus on the mediation of ICT in education, in relation to both face-to-face and distance settings; she also works on media literacy, narrative learning s and elf-regulated learning. She is teaching in the PhD school "Digital Humanities" of Genoa University (Italy), is carrying out editorial collaboration with international journals and conferences and has been involved in international and national projects.
Trained as a chemical engineer and technologist and graduated with a Ph.D from Purdue University, USA, Professor Ramlee Mustapha is now a Director of University-Community Transformation Centre at Universiti Pendidikan Sultan Idris (UPSI) or Sultan Idris Education University, Malaysia. He was the former Dean of Post-Graduate Institute and former Dean of Technical Education Faculty at UPSI. At Purdue, Dr. Mustapha took several graduate courses from instructional technology's gurus such as James Russell, Timothy Newby, James Lehman, and others. He has written more than 10 books and over 100 articles on technology and education for the past 20 years. His books were published by Springer, Oxford, Sage, Information Age and others. He had been appointed as visiting scholar and received fellowship funding from UNESCO, Fulbright, Columbia University, University of Sydney, Nagoya University, Technische Universitat Dortmund Germany, National Yunlin Science and Technology University, Taiwan and University Brunei Darussalam.
Professor Dr. Ramlee Mustapha holds a professional degree in Chemical Engineering (BSChE) from University Alabama, USA. His first Master degree in Educational Administration (M.Ed) from Eastern New Mexico University, USA and his second Master degree in Industrial Technology (M.Sc) from Purdue University, USA. He also possessed a Post-Graduate Diploma in TESL from SEAMEO Regional Language Centre in Singapore. Finally, he earned doctoral degree (Ph.D) in Technical Education from Purdue University, USA.
The Impact of Industrial Revolution 4.0 on Educational Technology, Digital Innovation and Future Learning
Abstract: The fourth Industrial Revolution (IR 4.0) has transformed the landscape of educational technology.  IR 4.0 is powered by artificial intelligence and cyber-physical systems that make human-machine interface more ubiquitous. Rapid revolution in technology has produced a new model of education for the future ─ Education 4.0. In order to prepare graduates for future life and employment brought about by IR 4.0 where more smart robots will replace humans in certain job sectors, education should harness on relevant knowledge and skills that could not be replaced by robots. Technology disruption that produces Education 4.0 that focuses on educational innovation and agility has made future learning more personalised, hyper, interactive, mobile, global and virtual.  The advent of millennial kids (Gen-Zs) with digital intelligence and cyber-talent has poses many challenges to educators.  Today's Gen-Zs communicate in a language that older generation may not fully understand; they have their own genre ─ digital genre. They have their own ways of interpretation and expression. Digital natives take advantage of the enormous resources of the cyberspace and digital technologies to create something creative, innovative and expressive despite cyber-security issue. These techno-junkies and wi-fi generation also prefer an interactive approach to learning which blends information through system integration via a complex montage of images, icons, sound, video, simulation-animation, games, and Artificial Intelligence (AI).  To sustain learning in this digital age, digital literacy and blended pedagogy are still necessary to master the knowledge and skills via flipped classroom, MOOCs, and chatroom. Beyond the 21st century skills, digital agility and innovation such as Artificial Intelligence (AI), big data and analytics, cloud computing and mobile solution, social media, the Internet of Things (IoT), Virtual Reality (VR) and Augmented Reality (AR) with digital games are fundamentally changing the dynamics of education and instructional technologies landscape into new form of digital pedagogy and smart classroom. IR 4.0 that exploded exponentially has droned the future learning into wonderland. Science fiction becomes science fact ─ where imagination knows no bound; and virtual and augmented reality is creeping into smart classroom. Autonomous and intelligent robots, drones, vehicles and classrooms are delights of the day.  As futuristic teachers, we need to explore new and innovative ways to using educational technology to redesign future learning. In this regards, this presentation postulates the need for educators to rethink their old conceptions of teaching and learning and redesign their students' learning experiences so that they meet the requirements of Education 4.0.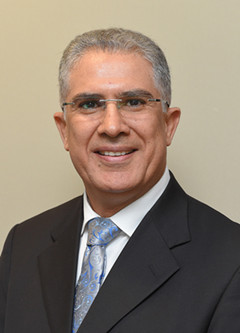 Assoc. Prof. Sadiq Midraj, Zayed University, United Arab Emirates

Ph.D., M.Ed., Curriculum & Instruction-Language Education, Indiana State University, USA
M.A., Applied Linguistics, Indiana State University, USA
Dr. Midraj is an Associate Professor of Curriculum and Instruction with emphasis on language education in the College of Education at Zayed University.  He has taught literacy, assessment, and curriculum and instruction courses in the teacher-education graduate and undergraduate programs.  His University professional service has included being Quality Assurance Coordinator, ELL Program Lead, and Chair and Committee Member on various College and University Committees.  His outreach community service has included being Consultant to the UNESCO Office in Beirut on quality assurance standards for education units, reviewer of the UAE Ministry of Education K-12 standards, Consultant to Bidaya Media/ Sesame Street on the research of media for young learners and Judge and Consultant to Khalifa Award for Education in UAE.  Recently, he has served as an Accreditation Panel Member for the National Authority for Qualifications & Quality Assurance of Education and Training in Bahrain.  Previously, Dr. Midraj worked as the Director of the Center for Professional Development. He has published on the role of accreditation, outcomes-based education, assessing bilingual literacy, and the language-learner variables. His research interests include teacher education, quality assurance and assessment of language learning.