2019 speakers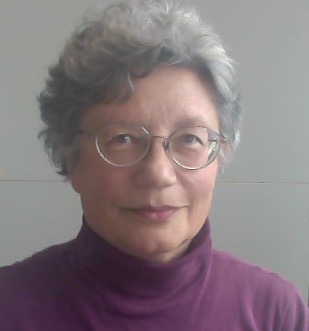 Prof. Giuliana Dettori, Istituto per le Tecnologie Didattiche, Genova, Italy
Dr. Giuliana Dettori is a senior researcher at the Institute for Educational Technology of Italy's National Research Council. Her research interests focus on the mediation of ICT in education, in relation to both face-to-face and distance settings; she also works on media literacy, narrative learning s and elf-regulated learning. She is teaching in the PhD school "Digital Humanities" of Genoa University (Italy), is carrying out editorial collaboration with international journals and conferences and has been involved in international and national projects.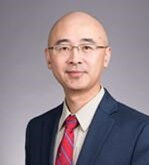 Prof. Richard Cai, Colorado Technical University, USA
Dr. Richard Cai has been working in Online higher education since 2002. He is currently the University Program Director for College of Computer Science & Technology at Colorado Technical University (CTU), USA. In this role, Dr. Cai supervises curriculum design, development and revision for all the degree programs including both Online and Ground offered in the college. He also plays a key role in the program assessment and accreditation. Dr. Cai has served as program evaluator for Accreditation Board for Engineering and Technology (ABET) since 2013.
Prior to joining CTU in 2015 Dr. Cai was full professor for the School of Information Technology at American InterContinental University, where he also acted as Online Program Chair for 8 years and University Dean for 4 years. As Dean for the School of Information Technology he led bachelor's and master's-level IT degree programs while also working closely with program leaders across all departments. Dr. Cai is also adjunct professor for Triton College and University of Maryland University College (UMUC), and have taught multiple online graduate courses for UMUC. Before entering the higher education sphere Dr. Cai held numerous IT and engineering positions totaling over 15 years of industry experience and offered his expertise in roles as diverse as Aircraft Design Engineer, Sr. Software Engineer, and System Architect.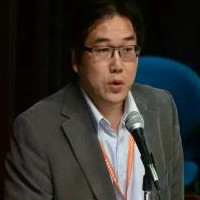 Assoc. Prof. Eric C.K. Cheng The Education University of Hong Kong, Hong Kong
Dr. Eric Cheng is a specialist in educational management, knowledge management and Lesson Study. He is currently associate professor of the Department of Curriculum and Instruction of the Education University of Hong Kong. He is now serving as a school manager of Pentecostal Yu Leung Fat Primary School, C.C.C. Tam Lee Lai Fun Memorial Secondary School and E.L.C.H.K. Lutheran Secondary School. He is an Associate Editor of the International Journal of Educational Administration and Policy Studies (IJEAPS), a visiting scholar of Nagoya University, Aichi University of Education and Budapest Metropolitan University, an external examiner of The Open University of Hong Kong on the Master of Education programme and doctoral thesis examiner of Nottingham University on Doctor of Education program.
Eric earned his Doctor of Education in education management from the University of Leicester. His publication covers the areas of school management, Learning Study and knowledge management. He is the author of an academic book entitled Knowledge Management for School Education published in 2015 by Springer.
Eric has been successful in launching more than 10 research and development projects with external and competitive funds in the capacity of Principal Investigator (PI). He is a PI of a Research Grants Council GRF funded project. He was a PI of University Grants Committee funded Communities of Practices project, Quality Education Fund project, and Standing Committee on Language Education and Research project.
He received the Knowledge Transfer Project Award from HKIEd in 2014-15, Scholarship of Teaching Award in 2013-14 and Knowledge Transfer publication Awards in 2012-13 form Faculty of Human Development of HKIEd.
More information will be released soon...