2018 speakers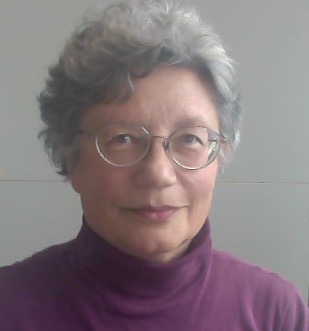 Prof. Giuliana Dettori, Istituto per le Tecnologie Didattiche, Genova, Italy
Dr. Giuliana Dettori is a senior researcher at the Institute for Educational Technology of Italy's National Research Council. Her research interests focus on the mediation of ICT in education, in relation to both face-to-face and distance settings; she also works on media literacy, narrative learning s and elf-regulated learning. She is teaching in the PhD school "Digital Humanities" of Genoa University (Italy), is carrying out editorial collaboration with international journals and conferences and has been involved in international and national projects.
Speech Title: Towards More Effective Distance Education
Distance learning has been gaining momentum in the past couple of decades, in both formal and informal contexts, thanks to the availability of increasingly powerful, ductile and diverse technology. Effective distance learning, however, entails that all actors involved in the process are able both to deal with such technological tools, understanding and exploiting their potential, and to cope with the difficulties entailed by being physically separated from the other actors. Among such competences, multiple literacies and self-regulation play a particularly relevant role. Multiple literacies include complementary areas such as digital-, media-, information- and social media literacy, in addition to basic one. Self-regulation entails for learners to become aware of one's own objectives, needs and achievements, to monitor their own activity, to sensibly manage their collaboration with peers, as well as to act strategically, adapting old competence to new problems. It also entails for learning designers and teachers to work out learning environments and activities apt to facilitate learners in their efforts to self-regulate. The development of such competences should become part of formal education from early years, so as to prepare learners to exploit the potential of distance learning opportunities throughout life, in both formal and informal contexts. This presentation will characterize multiple literacies and self-regulated learning, pointing out, through relevant examples, how they contribute to the viability of distance learning.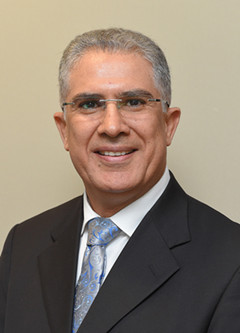 Assoc. Prof. Sadiq Midraj, Zayed University, United Arab Emirates

Ph.D., M.Ed., Curriculum & Instruction-Language Education, Indiana State University, USA
M.A., Applied Linguistics, Indiana State University, USA
Dr. Midraj is an Associate Professor of Curriculum and Instruction with emphasis on language education in the College of Education at Zayed University.  He has taught literacy, assessment, and curriculum and instruction courses in the teacher-education graduate and undergraduate programs.  His University professional service has included being Quality Assurance Coordinator, ELL Program Lead, and Chair and Committee Member on various College and University Committees.  His outreach community service has included being Consultant to the UNESCO Office in Beirut on quality assurance standards for education units, reviewer of the UAE Ministry of Education K-12 standards, Consultant to Bidaya Media/ Sesame Street on the research of media for young learners and Judge and Consultant to Khalifa Award for Education in UAE.  Recently, he has served as an Accreditation Panel Member for the National Authority for Qualifications & Quality Assurance of Education and Training in Bahrain.  Previously, Dr. Midraj worked as the Director of the Center for Professional Development. He has published on the role of accreditation, outcomes-based education, assessing bilingual literacy, and the language-learner variables. His research interests include teacher education, quality assurance and assessment of language learning.
Speech Title: Mobile Applications for ELL Teacher Training and Self-assessment
Teacher-education academics have teamed up with IT experts to design, implement, and assess the impact of mobile application training on the effectiveness of in-service and pre-service English language learning (ELL) teachers' training.  The overarching notion of the effectiveness of ELL teachers draws on the teachers' professional content knowledge, pedagogical knowledge and professional disposition.  The structure of the application is based on TESOL international standards of five domains that include language foundations, the language culture, managing instruction, assessment, and professionalism.  The speaker shares with the audience an application that consists of a bank of multiple choice items (MCIs) that covers the five domains.  The research team has developed, adapted, and validated the items so that they contribute to meaningful learning and valid assessment.  The application provides differentiated learning opportunities along with synchronous reporting to teachers that can help them identify areas of strengths, challenges, and strategies to support their learning.  Teacher-education instructors may use the resource as part of formative assessments in the core curriculum courses and training for teacher licensing.  The application, also, generates analytics that education units may use to improve the curricula.  The application quality measures are security and confidentiality, engagement in meaningful learning, content quality, aesthetics, and accessibility.
More information will be released soon...