CALL FOR PAPERs

2024 the 7th International Conference on Educational Research and Policy (ICERP 2024) is the premier interdisciplinary platform for the presentation of new advances and research results in the fields of educational research and policy. The purpose of ICERP 2024 is to bring together researchers, developers, and students in order to advance education research and policy.

Topics of interest for submission include, but are not limited to: 
1. Research Issues in the Educational Field:
Qualitative and Quantitative Methods in Educational Research
Integrating Formal, Non-Formal and Informal Learning
Leadership in Educational Contexts
Professional Development of Education Practitioners
Decision-Making Processes in Education
Instructional Design
Knowledge Management
Meaning Making Processes in Diverse Learning Fields
Metaphors, Models, and Simulations in Teaching and Learning
Interfacing Scientific and Humanistic Disciplines
Fostering Learning to Learn
Supporting Conceptual Change
Human Computer Interaction
Learning Research for Child Development
Teaching and Learning Issues in K-12 Education
Educational Studies in Post-Secondary Education
Learning for Adults and Elderly
2. Policy Related Issues:
Bridging Educational Research and Policy Making
Models and Trends of Educational Policies
Policy Approaches to Open Education
Curriculum Development
Policies for Educational Technologies in School
Assessment Policies
Accessibility Policies to Cope with Disabilities
Teachers' Education and Certification
Educational Goals and Graduation Requirements
Diversity, Multiculturalism and Equity Issues
Course/Program Evaluation
Educational Infrastructures and Settings
Organizational and Management Policies
Accountability in Education
Academic Affairs
Affordability Issues
Virtual Universities
3. Impact on Society:
Educational Policies and Community Development​
Developing Digital Citizenship
Learning Science, Sociology and Governance
Education, Technology and Sustainable Development
Education and Technology in Developing Countries
Globalization, Markets and Education Customers
Cross-Institution and Cross-Nation Collaborations
Perspectives from Different Disciplines
paper publication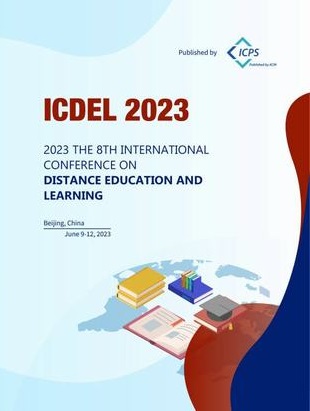 All accepted papers after proper registration and presentation, will be published in ICDEL 2024 International Conference Proceedings as a special chapter, which will be submitted for Ei Compendex and Scopus index.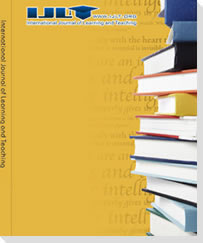 After conference, some selected papers, after content extention (at least 40%) and peer-review, will be recommended to be published in International Journal of Learning and Teaching (IJLT).
ISSN: 2377-2891 (Print); 2377-2905 (Online)
Abstracting/ Indexing: Google Scholar, Crossref, CNKI, etc.
IMPORTANT DATES
Submission Deadline for Full Paper/Abstract: January 05, 2024
Notification of Acceptance: February 05, 2024
Registration Deadline: February 20, 2024
Early-Birds Registration Deadline: February 20, 2024
SUBMISSION Methods
The online submission system is opened as follows:


Or, you could also submit the paper or abstract by email directly. (Conference Email: icerp@asr.org)