WELCOME TO ICERP 2018
It is our pleasure to announce that the 2018 International Conference on Education Research and Policy (ICERP 2018) will be held in Beijing, China during May 26-28, 2018. The conference is Sponsored by Asia Society of Researchers(ASR).ICERP 2018 will provide this international forum for experts in academia, industry, and government to discuss their new ideas, research results, applications and experience on all aspects of Education Research and Policy. Prospective authors are invited to submit high-quality original research and technical contributions for presentations and posters in conference. All papers will be included in a related journal. The scope of ICERP 2018 includes the research and development fields of collaboration technologies and their applications to sensing, diagnostics, prognostics, and control in industries and societies. Application domains include, but are not limited to, Educational Foundations, Policy, and Leadership, Educational Psychology and Teacher Education, Education and Technology in Developing Countries, and many others. The ICERP 2018 will set several Best Paper Awards (Certificates) for student authors/presenters. English is the official language of the ICERP 2018.
For the first time ever, we would unparalleled opportunities to interact and network with qualified professionals from throughout the world. We are looking forward to meeting you in Beijing, China!
Held at
BUPT Hotel (Beijing University of Posts and Telecommunications Hotel)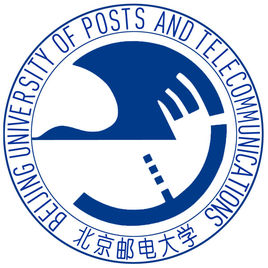 paper publication
All accepted papers will be published in one volume of International Journal of Information and Education Technology. IJIET is an international academic open access journal which gains a foothold in Singapore, Asia and opens to the world. It aims to promote the integration of information and education technology. The focus is to publish papers on state-of-the-art Information and Education Technology.

Indexed by EI (INSPEC, IET), Electronic Journals Library, Google Scholar, Crossref and ProQuest etc.
IMPORTANT DATE
Full manuscript submission deadline: April 5, 2018 / 2018年4月5日
Notification of acceptane :

April 25, 2018 /

2018年4月25日
Registration Deadline: May 5, 2018 / 2018年5月5日
NEWS
2018-3-10, NEWS!
ICERP 2018 starts the last submission round. Please prepare and submit before April 5, 2018.
2018-1-18, NEWS!
Please check the location of the conference venue. Read More
2017-08-31, NEWS!
2018 International Conference on Education Research and Policy (ICERP2018) will be held in Beijing, China